Message from MUNIZE MANZUR
---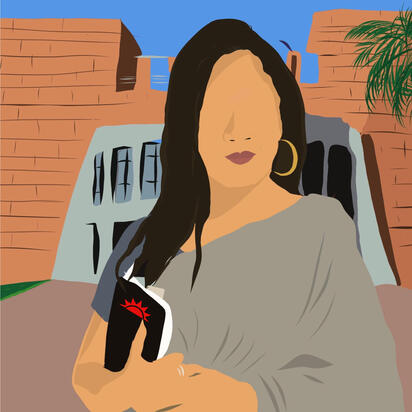 At a time when doors are closed and faces are masked, how wonderful it is to witness the power of the pen and pencil!

I am jubilant to see the first edition of our Middle School (Class V and VI) Online Newsletter "The Pen & Pencil". The wide array of topics - from football to recipes – affirms our diverse student body of thought processes. There is a ray of hope; there is the might of the ant; there is the wonder of music, science and imagination. I hope everyone will enjoy reading it with a nod of appreciation for the effort that our students of Class V and VI have put in during their online ECA club.

A heartfelt thanks to the editors Abraz Haque and Sejal Rahman for their patience and diligence in guiding our young writers and collating this. It is a visually pleasing pause in the day, an entertaining read that speaks volumes of our students' potential.

I look forward to more from this dynamic team of writers and editors.

Sincerely,
Munize Manzur
Image sources: Drawn by Fayizah Zahara Rahman (Class XII)
COVID-19: Is There A Light At The End Of The Tunnel?
Nabiha Khan
---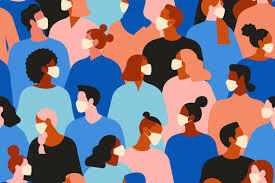 All we have been hearing for the past few months, whether in the news or in conversations at the dinner table has been about COVID-19. However, recently we have begun to move on, from the negative stage,
and into a state where a solution is possible.

Trials of the vaccine developed by Oxford University show it can trigger an immune response. The first human trial data, back in May, indicated antibody production that could neutralize the virus, in the first eight patients taking part in a US study. A group in China showed a vaccine was safe and led to protective antibodies being made. It is being made available to the Chinese military. Other completely new approaches to vaccine development can be seen in human trials.

Research is happening at breakneck speed. About 140 vaccines are in early development, and around 24 are now being tested on people in clinical trials. A vaccine would normally take years, to develop.
Researchers hope to achieve the same amount of work in only a few months.

Most experts think a vaccine is likely to become widely available by mid-2021. This would be a huge scientific achievement but there are no guarantees that it will work.

All we can do now is keep our fingers crossed and hope for a better future tomorrow!